We listen to you and only do what you require
---
We are backed by 15 years in the automobile world. We are a young team committed to providing a quality service that is professional and close to hand.
We undergo constant training in all automobile disciplines and technical developments, which, together with the most advanced diagnostics systems, allows us to be more efficient and achieve a more appropriate cost for each repair.
Before carrying out a complex repair we analyse each case thoroughly, so we can advise you on the best options, providing you with the peace of mind that comes from knowing that we will only do what is necessary to put the fault right properly.
Our repairs are guaranteed on a European level throughout the entire Bosch Car Service network.
At Great Motors we are the workshop for things that are done well.
Pere Bonet
Manager of Great Motors

Our team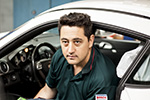 Pere Bonet
Manager
15 years' experience in the automobile sector.
Digital hydraulics technician.
Expert in the latest generation of automatic gearboxes.
Bosch System technician.
Hybrid propulsion system technician.
Technician for both diesel and petrol injection systems.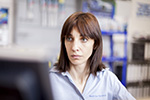 Maria Puig
Head of administration
15 years' experience in the automobile sector.
Constant training in the administrative area by Robert Bosch.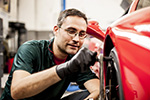 Toni Roma
Technician
10 years' experience in competition running support teams.
Formula WRC and GT teams with Ferrari.
Technician with experience in automatic gearboxes of all kinds.
Training in smart suspensions.
Technician specialising in high-performance vehicles.
Specialist in machining in different materials and finishes.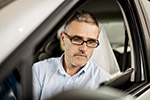 Santi Parés
Quality Control / External Sales
Training in various fields in both sales and after-sales.
Over 20 years' experience in the sales field as a technical sales representative.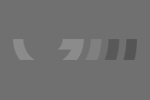 Josep M. Tor
Technician
More than 30 years of experience in mechanics.
10 years first official mechanic at SEAT in Vic town.
12 years first official mechanic at Auto Diesel Vic, injection systems specialist.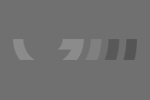 Mohsine Niba
Technician
Mechanic licensed intermédiate-grade at school Centre Técnic Vallés (Barcelona).
Mechanical top grade at school I.E.S. Mollet (Barcelona).
Licensed in electro mechanic and mechanic at cars.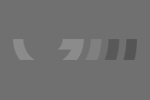 Esther Hidalgo
Team Coordinator / Service Advicer
More than 13 years of experience at Post-Sales in Automotive Sector.
Head of workshop in Renault Sport, Olot town (Gerona).
Post-Sales service advisor in Volkswagen with maintenance and automotive repairs, air conditioning, electronic, App-Conect with certification.
Technic driving course at Volkswagen World Race Tour.
Tire Specialist advice.